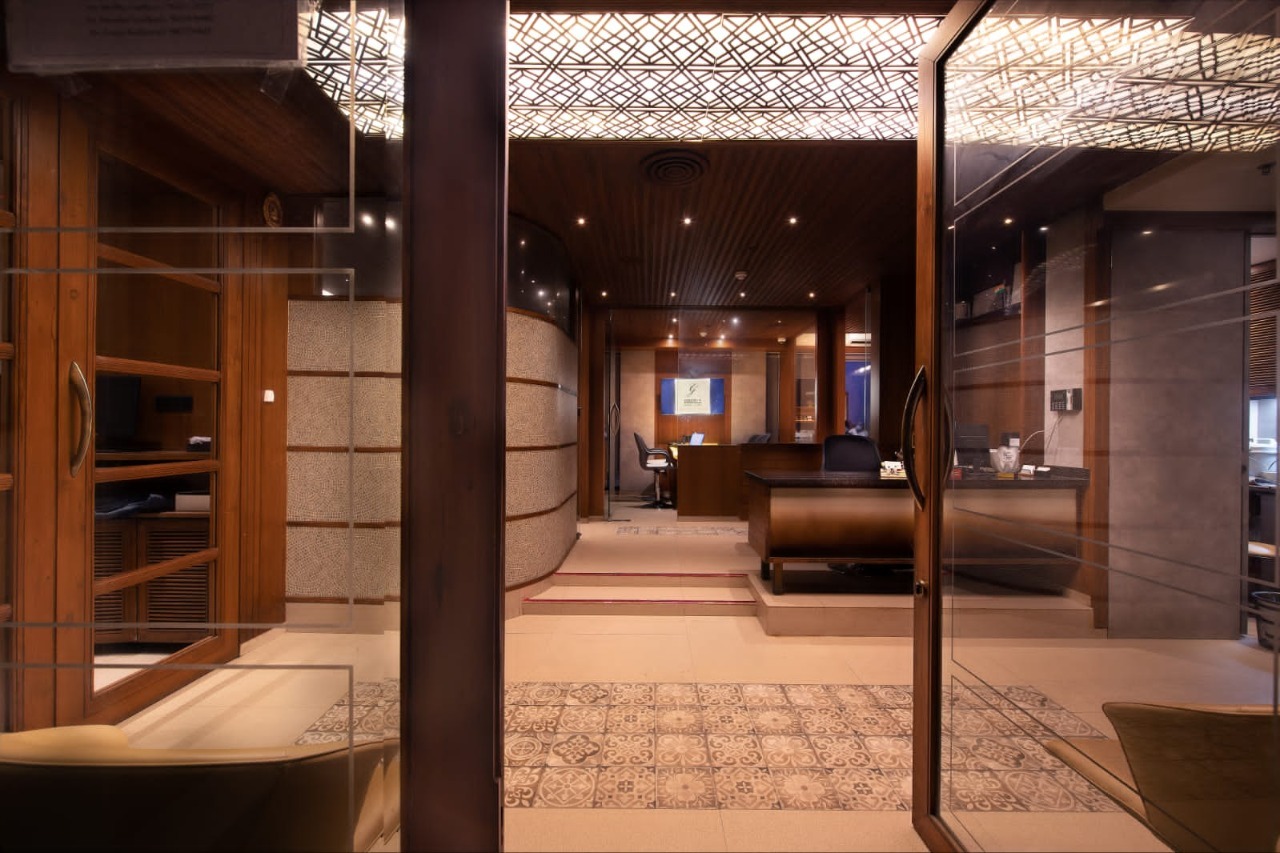 WhatsApp Image 2021-08-06 at 12.15.19
WhatsApp Image 2021-08-02 at 16.08.04
WhatsApp Image 2021-08-02 at 16.08.04
WhatsApp Image 2021-07-21 at 12.32.21
Gadakari's Dental Clinic was inaugurated in 1990 with the vision of being the most sophisticated and advanced practice for patients. Home for dental problems.
Over the 30 years, we have been at the forefront of dentistry transformation, from the most basic to the most advanced techniques in Dentistry by adopting the change with expertise. Starting with just 1 clinic situated at Chembur, we have now grown to more prime areas across Mumbai to treat patients at Kemps Corner & Dadar.
Dental Implants at Gadkaris Dental Clinic is performed by certified post graduate and experienced in the placement of implants. Our team of dental professionals with vast experience ensures the most effective and comfortable dental experience. Our multispeciality clinics cater to all your dental needs with state-of-the-art equipment like CBCT & OPG to provide advanced treatment modalities to our patients, all under one roof.
You deserve the confidence and positive self-image that comes with having a great smile. To learn more schedule an appointment.
Our Services
Slide
"The only thing to be said about Gadkari's Dental Clinic is that it is hard to beat in terms of expertise, modern equipment, and above all, sincerity of purpose.".
Dr Cavas Billimoria
Slide
"I am so glad to be associated with Dr. Gadkari and his team. I have an awesome experience every time I visit them. They are all so professional and courteous. They deliver their promise and more. All my dental work so far with them has been safe and painless. It feels like home and the space exuberates positive energy. I am indeed blessed to have found them".
Minissha Bangera
Slide
"Well appointed Clinic with latest modern equipments and state of art facilities. The interiors are inviting, clean, hygiene & sterile.
Professional management, friendly & courteous staff deserves a noteworthy mention.
The treatment was painless attended with much warmth, care & efficiency. Dr. Mandar Gadkari's and Dr. Anuja Kulkarni's expertise, attention to detail and assuring manners made me feel very comfortable & relaxed.
The gentle reminders for the upcoming appointment & constant followups post every sitting makes you feel very welcoming & cared.
The whole experience exceeded my expectation and highly recommend Dr. Gadkari's clinic for people seeking supreme dental care service".
Preethi Ganesh
Slide
"Visit to The Gadkari Dental clinic at Chembur has been one the best experiences for me! It's aesthetically done interiors and warm smile on the faces of all staff compliment the expert treatment offered by Dr Medha and Dr Mandar.
Dr Medha instantly puts every patient at ease and calmly answers all the queries. The clinic facilities are at par with best in the world. I would strongly recommend this clinic 👍".
Dr. Anita Patel
Slide
"I have visited the clinic several times, including during covid times for my dental problems and I found the services, exemplary. The appointments were managed very well. The place and staff was always clean, sanitization routine in place. But it's the eversmiling doctor, Dr Medha and her competent advice is why I go there even from Nashik. I will wholeheartedly recommend the clinic to my near and dear ones.".
Dr. Vrunda Gupte
Slide
"The service provided at the clinic has been exemplary. Registered an appointment easily and was greeted courteously. Dr Gadkari and Dr Anuja explained to me my dental condition in minute detail before carrying out the treatment. Besides the expertise they have a personalised touch. Thank you."
Somaya M M
Why choose us?
We strive to provide superior quality dentistry with complete dental solutions and exemplary service in an impeccably clean atmosphere of the utmost comfort, beauty, and safety. Our clinic ensures excellence in every aspect of dentistry. Schedule an appointment with any of our clinic for routine checkup
We believe that a healthy smile is a reflection of a healthy mind and soul, and so we aspire to keep you smiling, ALWAYS!!!
Home to transform your smile
Gadkaris Dental Clinic is well endowed with cutting-edge 21st-century technology and the latest amenities to add to our flair and style. Being a multi-specialty center, we provide an array of dental treatments that restore the health of your mouth and improve the beauty of your smile, all this under one roof, with Class…Comfort…Care… Feel at home during your treatment.
So walk into our Dadar clinic, Kemps corner Clinic, or Chembur Clinic and discover how a new smile can transform your life!!!